The beautifully designed recipe book is in memory of the author's mother – a natural-born cook, entertainer, and traveller – Rob's Kitchen celebrates Robyn Cameron's remarkable zest for life; one tragically cut short after a 17-year battle with breast cancer.
Filled with Robyn's passion for Mediterranean food and European travels, Sophia Cameron faithfully recalls her mother's favourite, signature dishes from handwritten recipes. It celebrates a lifetime of gourmet travels and experiences, with aroha and panache. Here are two recipes, courtesy Rob's Kitchen.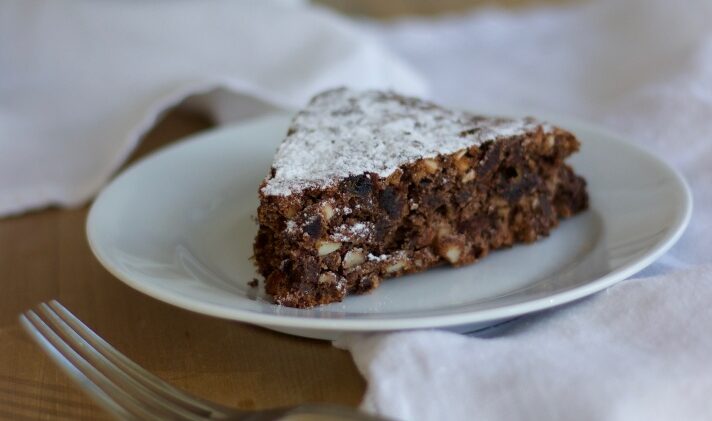 Date & Almond Chocolate Torte
This meringue-like torte is crunchy on the outside and chewy in the middle. Serve with a large dollop of mascarpone or whipped cream.
Ingredients
250g unblanched almonds
250g dark chocolate
250g dates
6 egg whites
125g caster sugar
To Serve
1 tbsp icing sugar
1/2 cup whipped cream or a dollop of mascarpone
Method
Preheat the oven to 180°C fan-bake.
In a food processor, chop the almonds and chocolate until they become small chunks. Chop the dates.
In a large mixing bowl, beat the egg whites until stiff. Add the sugar and beat for another 2–3 minutes. Carefully fold in the almonds, chocolate and dates.
Line a 24cm cake tin and pour in the torte mixture. Bake for 45 minutes. Turn the oven off and open the door slightly. Leave to cool in the oven.
Turn out and refrigerate overnight. Dust with icing sugar and serve with whipped cream.
Serves 8.