When the going gets tough, some turn to jelly; others make it, as JON RAWLINSON discovered.
Just as cooks served their country on the home front by feeding the troops during wartime, Amy Carter has put a sweet spin on a sour situation.
Distributing jars of her 'You Make Me Jelly' preserves through a roadside pantry, she has sown the seeds for a new business born of an old family recipe.
"I was living in Papakura, keeping an eye on my Nana who's in her nineties," the Half Moon Bay local says. "She had always made preserves, and lemon curd was her specialty, but until last year I wasn't even aware she knew how to make jelly. She has a few fruit trees and had a really good year for guavas. While reminiscing, she told me she used to make jelly. It all went from there."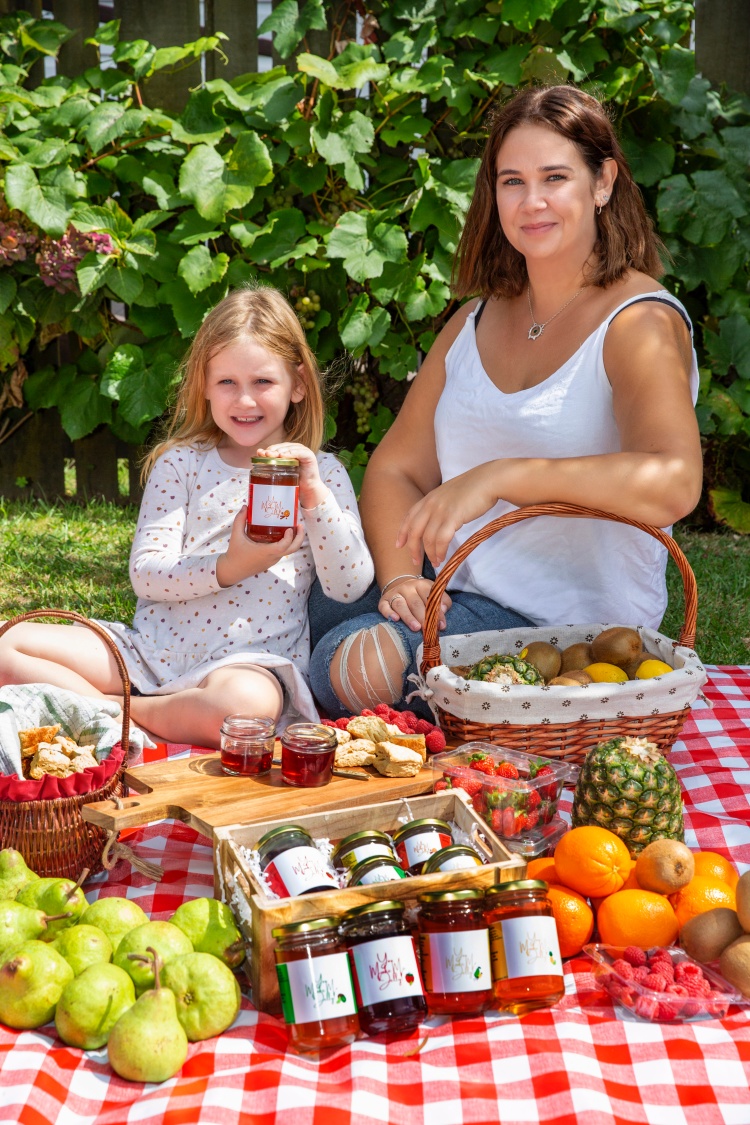 Raised on an organic vegetable farm, Amy has long appreciated the value of freshly grown ingredients.
With a background in customer service—handy for any entrepreneur—she currently works in HR, when not 'currantly' working with currants and other fruits, obviously.
Amy began donating her creations in efforts to share Christmas cheer while helping families in need through the pandemic. However, this has also resulted in unintended marketing value, spreading the word in more ways than one!
"I do plan on making more to drop off and I suppose it has helped based on the amazing feedback I've received so far," she says. "When I first started taking orders, I thought 'oh my gosh!' I couldn't believe how many people wanted to buy my jams and jellies. It would be really exciting if I could make a living from this one day."
Aside from a couple of recipes and trial and error, the key ingredient in Amy's produce is patience.
"That's especially true with jelly, as it has to boil in a certain way, it's more likely to boil over leaving a lot of mess. While jam has pulp, you need to strain all that out when making jelly, but it is definitely worth the extra effort."
From her grandmother to Amy, this family's culinary creations appear to be in safe hands, and now there's another generation on the boil.
"My daughter, Amarah, is quite excited about helping me. She's six, so she does get bored quite easily, but hopefully she'll be more involved as she grows up."
Although her nana has now moved away from her Papakura house, Amy – who recently moved to east Auckland – is ensuring she doesn't miss out on the tastes of home.
"The best compliment I get from Nana is 'it's a very nice mixture'. It doesn't sound like much, but that's awesome coming from her."
For further information regarding Amy's full range, or to place an order, search 'youmakemehomemade' on Facebook.