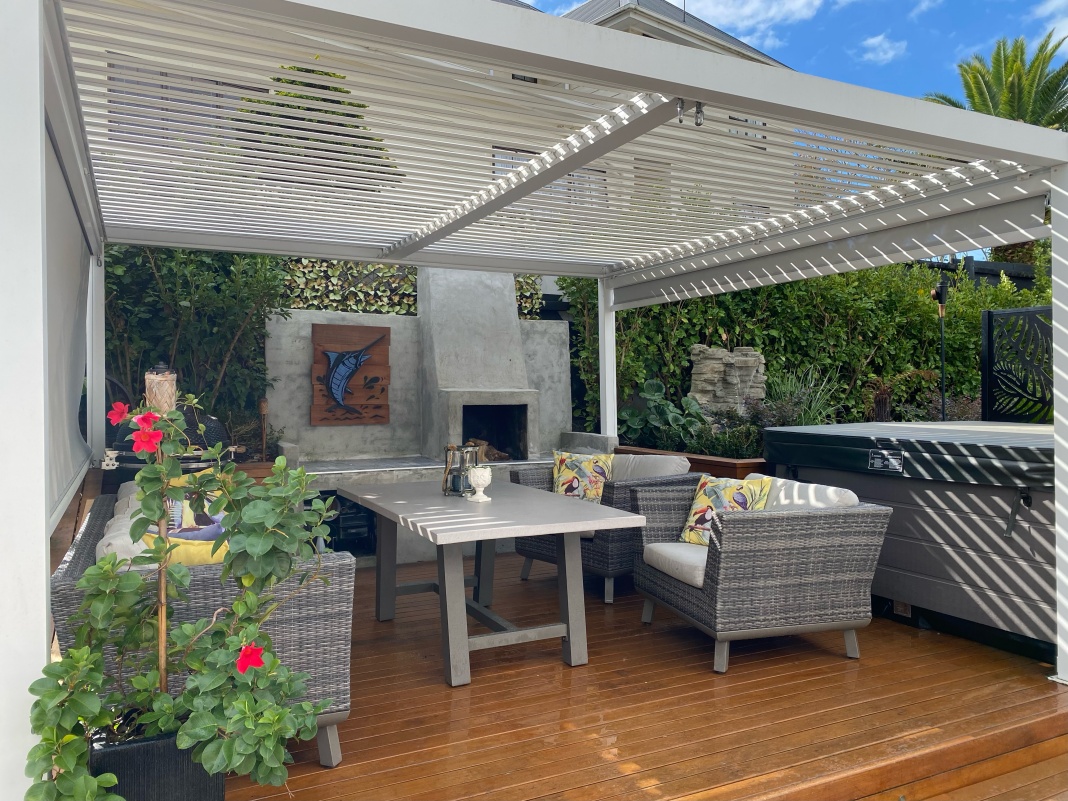 Hairdresser and makeup artist for 20 years, Melanie Butzbach, shares how she used her creativity and passion for gardening to create a beautiful sanctuary in Beachlands.
"My husband and I formerly lived in a small townhouse in Howick. Once our two children arrived, we outgrew it very quickly. Five years on we have created our piece of paradise by the beach. This is where my love for gardening began.
The one-fourth acre section was overgrown and definitely needing some tender loving care. This gave me the opportunity to start over fresh and create a garden I am proud of.
My family have always been keen gardeners so growing up I was always outside helping. I must admit the passion has intensified since having my children. I find it's a place I can go to recharge my batteries.
There is something very satisfying about having your hands in the dirt and head in the sun creating and playing with the beautiful colours that nature provides. The peacefulness of the earth and cascading water features make it a perfect sanctuary.
I own a salon that uses natural and organic products, and have recently developed my own NZ Natural Makeup line 'Bedrock by Melanie'. I'm very passionate about mother earth and am conscious about global warming, animal welfare and clean, healthy and sustainable living.
I get my inspiration from going on walks and enjoying other people's gardens, discussing ideas with a good friend, Pinterest and visiting plant shops. My husband Leigh and my brother-in-law Jeremy have been amazing with building framing, decking, planter boxes, feature walls and garden art from my designs. I have a tradition that every single holiday I go on, I buy a plant, tree, shrub or sculpture for me to add to my garden. It allows me to keep a story or memory alive.
I love shaping plants using topiary methods or espalier to give interest and points of difference around the house. I have a thriving worm farm that does wonders for keeping my gardens well looked after.
Sitting outside under the louvre with friends and family in front of the fire place, and surrounded by my garden is my idea of bliss. You'll find us there entertaining guests most weekends.
I recommend everyone should give gardening a go, whether you have the land or even just enough space for a small planter. There is something very satisfying and rewarding about watching a plant grow."