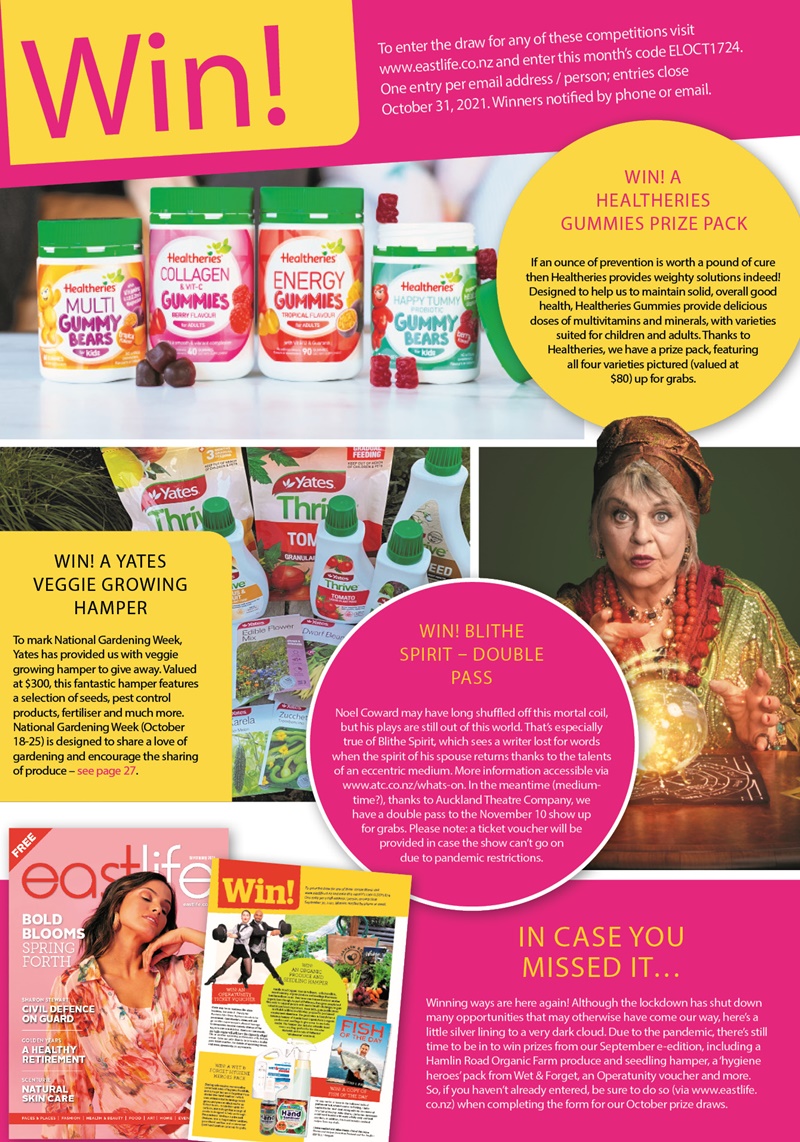 To enter any (or all) of our latest competitions, fill in the form below, ticking the boxes next to each prize you'd like to be in to win, and the prize code (found at the top of this month's Win page). One entry per email/IP address; entries close on the last day of each month. Winners notified by phone or email. Winners will not be required to make any form of payment to redeem a prize.
PLEASE NOTE: Entries must be by New Zealand residents only. In some cases winners may be required to collect prizes from our offices in Howick or Pukekohe.
The entry deadline for our September competitions has been extended until Oct 31. Click here to enter.
UPDATE: Unfortunately, Blithe Spirit has been cancelled. However, we will still draw a winner who will receive a ticket voucher to be redeemed at a future Auckland Theatre Company show.