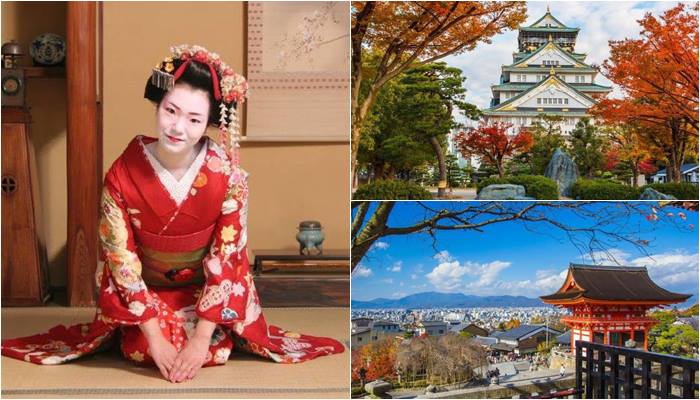 Japan has lured many adventurers to its shores since Marco Polo introduced this fascinating country to the world in the 13th century. However, until recent years, it has held a reputation as being expensive to visit and, due to language, difficult to travel around.
That has definitely changed with Air New Zealand operating daily direct flights to Tokyo (increased to 10 per week in peak months). Japan is also a great stopover option for flights to or from Europe.
Wendy Wu Tours has just released its 2018/19 Japan brochure to the New Zealand market so visitors can make full use of their stopover. This year there are more than 60 group departures across four itineraries ranging in length from nine to 14 days.
The range of tours which take in the cherry blossom season and the autumn colours period has increased and there are many independent itinerary ideas that can be used to extend stays or create completely bespoke itineraries.
New for 2018 is a classic tour "A Week in Japan" which is perfect for those wanting to view the iconic sites for which the country is renowned within a tight time frame. The tour takes in such sights as Tokyo, Mount Fuji, Geisha homeland-Kyoto, Nara for its Todaiji Temple and deer park, historic Osaka as well as experiencing the Shinkansen (bullet train) and delectable Japanese cuisine.
The New Zealand general manager for Wendy Wu, Paul Dymond says: "This is our biggest program ever for Japan and probably the largest number of group departures in the New Zealand market. We have more tours and departures and we have also been able to offer the best prices ever."
Supplied by Helloworld Howick
The team at Helloworld Howick have a well-respected record when it comes to placing clients on Wendy Wu tours.  Shelley and Gerald have both travelled to Japan at different times; their visits have been to different areas and resulted in different experiences.
To discuss Japan or any of the Wendy Wu range of tour destinations and style, please contact either Shelley, Natalie, Heather or Gerald at Helloworld, 63 Picton Street Howick or phone 5359747. Email is howick@helloworld.co.nz