Personal and household essentials are many and varied. Some are determined by
practicality, some by need and some by pure desire.
Essentials may be about making the workload easier, providing for health and wellbeing or simply ensuring the total look be it fashion-wise or décor directed.
Take a look at this month's EastLife Essentials.
---
Floral Fragrances
Show mum you love her with a flower that will last forever! In store now – the new range of gift-boxed 'Flower fragrance diffuser bottles' (RRP $21.99) – perfect for Mother's Day.
Available at Habitat: Shop 402, Pakuranga Plaza. www.homescene.co.nz
Frames from the heart
Bring in your memories today and we'll frame Mum the perfect gift. Receive a $15 gift voucher with every frame purchased. Or choose from our range of wall art and other specialty gifts.
Howick Frames and Gallery, Cnr Wellington and Elliot Sts, Howick.Phone 09 534 1307. www.framesandgallery.co.nz
These Boots were made for walking…
Warm up your winter walks with Merrell's new range of winter boots. All waterproof and made with comfort and fit at top of mind.
We love to do what's natural and our friendly staff in the Howick store can help you find the right gear for all your adventures.
Check out our range of boots and more at Merrell, 41 Picton St, Howick. www.merrell.co.nz
LINDEN LEAVES Aromatherapy Synergy Memories Body Oil 
Linden Leaves Aromatherapy Synergy Memories Body Oil is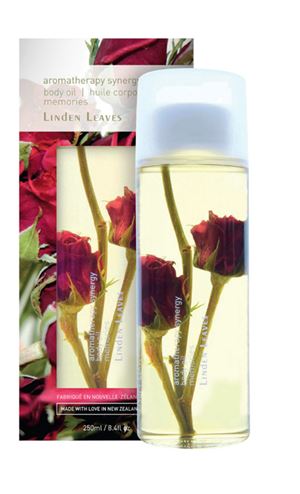 a body oil which provides intense skin hydration.
It isformulated with top quality natural ingredients including
organic rosehip and avocado oils as well as pure sweet
almond and apricot kernel oils and a sophisticated blend of essential oils – rose, geranium and ylang ylang – to keep skinsoft and nourished.
The Memories fragrance contains locallygrown, hand-picked beautiful real roses. Great for daily useafter bathing or showering in place of a lotion – so luxurious!
Perfect to nourish the skin and nurture the soul. Sustainably made with love in New Zealand. Aromatherapy Synergy Memories Body Oil (250ml RRP $59.99) www.lindenleaves.com
Say it with GUYLIAN
Capture the exquisite taste of Guylian Original Chocolate Sea Shells. Guylian chocolates are all made the Belgian way with 100% pure cocoa butter and our unique roasted Hazelnut Praline filling, made with caramelised and roasted hazelnuts.
Enjoy the world's favourite Belgian chocolate from a store near you.