Councils everywhere can always use a little more cash. However, following the recent local body elections, does Auckland now have more Cashmore than even a SuperCity can handle? JON RAWLINSON speaks with Orere local and Auckland's new deputy mayor, Bill Cashmore.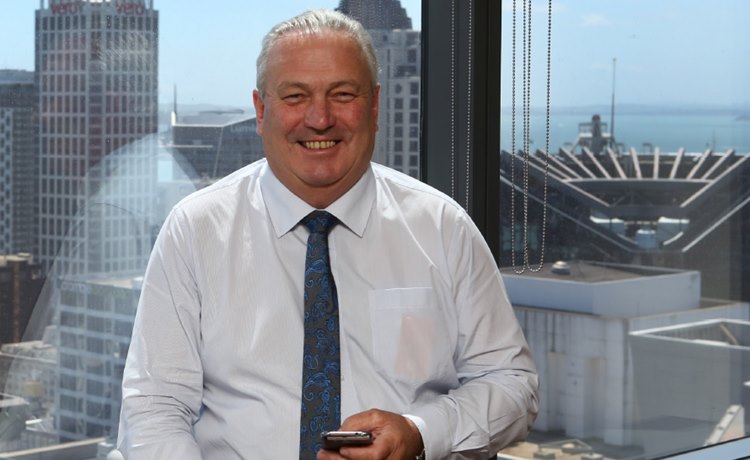 I first met Bill Cashmore early last year when I mistakenly stopped at his place in Orere, near Kawakawa Bay. I had arranged to interview his son, Young Farmer competitor, Rob, who lives next door. During a brief exchange I complimented him on his beautiful villa. He said: "Yes, it is… but it's a bastard to paint!"
It's this straight-forward, pragmatic, no bull approach which has endeared Auckland's new Deputy Mayor to many. It may be early days, but Bill is confident that he and new Mayor, Phil Goff, can work well together in handling the helm of the SuperCity.
"We're getting on pretty well. Phil's held a broad range of portfolios and has massive experience in Parliament. Council's different to central government, but he's working hard at getting to grips with it, and part of my role is to help him do that," he says.
"Someone made a crack about Auckland now having 'stale white bread, two old guys.' Well, for one, we're not that old; two, we're not stale; and, three, I'm not going to apologise for being a man."
Despite being a stalwart member of the National Party, Bill believes that a bipartisan approach is often required in local politics.
"We both have social consciences about doing the right thing for our fellow man," he says. "You bring your views, opinions and experiences to the job, but you need to leave politics at the door – in a manner of speaking – and just get on with the job, with issue-by-issue decision-making."
Since being named deputy mayor, Bill has been 'mind-blowingly busy', often working more than 12 hours a day. These days, his son Rob keeps a keen eye on the family farm.
"This is the first day off I've had in weeks. Over winter, I didn't see the farm in daylight for months. Some days I do wish I was back shearing sheep, but I like a challenge and as [being deputy mayor] is probably the biggest challenge of my life, I'm going to give it everything I've got."
I ask whether he finds it just as tough to herd councilors as livestock.
"They're different animals, of course. While I can always put sheep on the back of a truck and send them to the works, I can't do that with elected officials," he quips as his wife (Lynnette) laughs in the background.
Bill forges ahead sporting a deadpan expression: "It's a different game but, seriously the same principles – pragmatism, employing common sense and being prepared to get stuck into hard work – are required for both."
Although (until recently) Bill may not have been widely known beyond the borders of southern Auckland, he has a quarter of a century of public service to his name.
"When I was 30, I was elected to the Clevedon Community Board and, halfway through my term, I became chairman. It was a waste of my time. It just wasn't effective as legislation didn't allow community boards to do much. So I flagged that," he explains.
Following various roles with the Auckland Regional Council, Bill served as a Federated Farmers executive and a representative to the Animal Health Board. When Auckland's councils merged in 2010, Bill's hat was soon back in the local body ring.
"I was concerned that all the money would be spent on the central city. Fortunately, that hasn't happened. [Since amalgamation] we've seen the foundations laid, setting in place the overarching plans and policies. It's not perfect, but we've seen more done for this city in the last six years than we've seen in the previous 20."
At the last elections, Bill ran unopposed in a bid to regain his role as Franklin Ward Councillor. I suggest this was because the beggars dared not to take him on.
"I'm not the kind of person people need to be afraid of," he answers, with a cheeky grin. "I thought I would be challenged but wasn't surprised to run unopposed. I was humbled by it. I like campaigning because it's a good way to remove all B.S, but I'm straight up and down so I've been doing that for the last three years anyway."
Asked if he has any ambitions to go one better and contest the mayoralty next time, Bill doesn't hesitate – does he ever?
"No. That would be the worst job and I have no aspiration to do it."
Lynnette interjects with precise punch-line timing: "He's not allowed to anyway!"
Bill laughs. "I'm 59 now and I don't want to work forever," he confirms. "But I suppose the main reason is that my wife would kill me!"