Exotic, erotic, racy, pacey – that's the nature of burlesque yet it has evolved and undergone many transformations from those far away days of Mae West and Gypsy Rose Lee.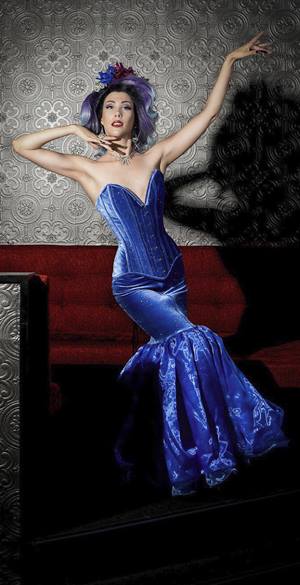 Here in New Zealand there is renewed appetite for burlesque and as some local audiences can attest, Howick's own Natalie Hugill, aka Lilly Loca, has spent years making it an art form.
And now she's won the country's Supreme Grand Tease title for 2017, the industry's highest accolade.
"I'm ecstatic, all the hard work has paid off and it was wonderful to see such a positive reaction in Christchurch.
Coming on top of my recent trip to Hollywood and then winning Grand Tease Hamilton I couldn't be more thrilled." (Read Risque act risky business – Natalie nails Hollywood from EastLife August 17)
Grand Tease New Zealand is New Zealand's premiere nationwide burlesque competition with winners and runners-up from three regional heats – Hamilton, Wellington and Christchurch – as well as wild card entries, competing in the Grand Finale in Christchurch last month.
It showcased some of the crème de la crème of burlesque talent and Natalie, who had previously won Grand Tease Hamilton 2017 as well as several individual categories in that heat, took out the supreme title with her performances.
Lilly performed her award-winning classic burlesque act, 'Absolem', inspired by the caterpillar from Alice in Wonderland.
She also appeared as her drag king character (who she took to Hollywood), Gary Krumbert and also performed an improvised burlesque act to Snoop Dogg!
In addition to the supreme title, Natalie also won Best Neo Burlesque and also Best Costume.
"It [the competition] has filled me with renewed vigour and now I would just love to see more people involved in this element of the performing arts. If anyone wanted to learn the art of burlesque I teach others through my Bambina Burlesque Academy and I am always happy to offer advice to those interested."
For more information visit www.vavavoomproductions.com and www.grandtease.com